Le pôle Services corporate assure « l'avant, le pendant et l'après » des missions mettant en œuvre nos expertises cœurs. En prenant en charge les sujets connexes mais essentiels qui gravitent autour des projets, nous travaillons au rayonnement des projets de nos clients.

Nous intervenons tant sur les aspects administratifs et financiers que sur les sujets marketing, communication et événementiel des produits et services numériques que nous coconstruisons avec nos clients.
Depending on the clients and their problems, we are able to adopt 3 modes of action:
In product mode, to co-construct at source, compliance by supporting our customers over the long term, the time of the realization of a product for example, by integrating as soon as possible into the strategy and the design to build virtuous solutions (privacy by design), tailor-made, innovative and unique.
In compliance mission mode - at a time T - of what is visible (cookies, online forms, legal notices, privacy policy, CGU), but also of what concerns the internal processes of data collection and processing (minimization of data, drafting of files and registers of processing, carrying out impact analyses, setting up an internal procedure in the event of a data breach).
In transmission and legal acculturation mode. The idea here is to establish a culture of personal data protection among our clients (through training, awareness sessions, popularization methodological documents, etc.), so that at the end of our service all actors are able to freely benefit from their membership in a unique ecosystem for the enhancement of personal data.
As "worker-lawyers" and legal strategists, we are committed actors and attentive contributors to a subject that fascinates us.
The mysteries of law motivate us. Sometimes perceived as austere, restrictive and complex, we have the will to make the law a real tool to help take initiatives, a vector of simplification and a weapon of value creation for the public and for companies.
Our goal is to ensure and deliver compliant, fluid and legally aligned products.
Beyond the legal challenges we have to face, we are committed to ensuring that our modes of action, our methodology and our way of collaborating are a shared pleasure. We are convinced that the law is a facilitator and not a constraint or an obstacle.
As iconoclastic lawyers, without preconceptions and in love with their subject, we assume our approach, which is both rigorous and original to the texts - without taking ourselves seriously - to make legal design.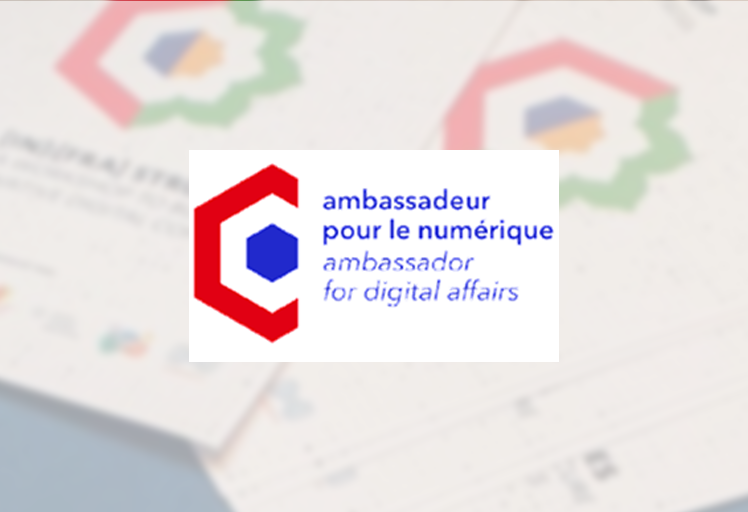 Appuyer les relations diplomatiques franco-indiennes en organisant un événement autour des communs numériques